Research & Development
Anticipating technological developments
APESA has been working on Research and Innovation for several years to anticipate technological developments in waste and biomass recovery. Thus, APESA has taken part in various European and national R & D projects.
This choice allows us to constantly acquire new skills, to propose innovative approaches and customized tests to our public and private clients.
The different teams of APESA work together to provide a comprehensive response to their clients. Thus, in addition to the skills of the Valorization team, we can carry out technico-economic, environmental and societal studies of valorization processes and organize the dissemination of information or networking.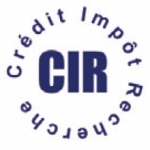 The research services performed by APESA are eligible for the RESEARCH TAX CREDIT
Our partners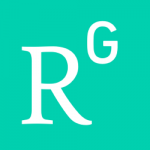 Research gate
Discover all the APESA R&D activity by clicking here
APESA offers a range of R&D services to support you in the innovation and the development of tomorrow's technologies in terms of energy, biomass and waste recovery.
Among our services:
Documentary monitoring in environmental fields.
Customized experiments.
Reports writing, scientific and popular articles.
Setting up European and national R&D projects.
Animate, communicate, develop R&D networks.
Our research axes and themes
Topic 1 : Storage and biomass pretreatment
Pre/Post-treatment of biomasses (mechanical, thermo-chemical, enzymatic).
Simulation of the biomass storage (silage, rewinding, tanks ...)
Study of pretreatment and storage on physico-chemical properties, carbon losses and methanogenic potential.
Impact of pretreatments on the agronomic quality and digestats innocuity.
Topic 2 : Monitoring and improvement of the anaerobic digestion process
Dry, CSTR, and UASB anaerobic digestion in mesophilic and thermophilic conditions at pilot-scale.
Performances improvement on recalcitrant biomasses.
Development of multi-indicator analysis tools based on SPIR technology allowing to follow both the performance and stability criteria of anaerobic digesters.
Biogas treatment by innovative processes.
Topic 3 : Digestates valorization
Composting of digestates: effect of operational conditions and bulking agent used.
Agronomic and innocuity properties of digestates and composts.
New ways of digestats valorization (microalgae cultures, thermo-chemical processes by pyrolysis and gasification).
Topic 4 : Anaerobic digestion sustainability
Technical-economic study.
Environmental study (LCA, carbon balances) and societal acceptability.
Development of diagnostic tool.
Topic 5 : Treatment of waste water and industrial effluents
The APESA Platform also participates in R&D programs on the treatment of wastewater and industrial effluents by various processes.
Evaluation of aerobic biodegradability of mechanical engineering effluents.
Evaluation of the capacity of plant-based filters to remove various compounds (especially hydrocarbons) in water.
Evaluate the ability of microalgae to purify saline and wastewaters effluents and to study the potential for valorization into algal biomass.
Our latest private and institutional projects

Our partners R&D
Our publications and conferences
APESA disseminates its R&D results and technological advances through seminars, conferences, publications and thesis.
International Communications:
• Sambusiti, C., Monlau, F., Barakat, A., Bioethanol fermentation as alternative valorization route of agricultural digestate according to a biorefinery approach. Bioresource Technology, 2016; 212, 289-295. IF=5.04.
• Sambusiti, C., Monlau, F., Antoniou, N., Zabaniotou, A., Barakat, A., Simultaneous detoxification and bioethanol fermentation of furans-rich synthetic hydrolysate by digestate-based pyrochar. Journal of Environnemental Management, 2016 183, 1026-1031. IF=3.1.
• Monlau, F., Sambusiti, C., Ficara, E., Aboulkas, A., Barakat, A. and Carrere H., New opportunities for agricultural digestate valorization: review and perspectives. Energy Environmental Science, 2015; 8: 2600-2621. IF=20.5.
• Sambusiti, C., Monlau, F., Ficara, E., Musatti, A., Rollini, M., Barakat, A. and Malpei F., Comparison of various post-treatments for recovering methane from agricultural digestate. Fuel Technology Processing, 2015; 137: 359–365. IF=3.01.
• Cresson, R., Pommier, S., Béline, F., Bouchez, T., Bougrier, C., Buffière, P., Mazéas, L., Pauss, A., Pouech, P., Preys, S., Ribeiro, T., Rouez, M., Torrijos, M., 2015. Results from a french inter‐laboratory campaign on the biological methane potential of solid substrates. Presented at 14. World Congress on Anaerobic Digestion (AD14), Viña del Mar, CHILI (2015-11-15 - 2015-11-18).
• Monlau, F., Sambusiti, C., Antoniou, N., Barakat, A. and Zabaniotou A., A new concept for enhancing energy recovery from agricultural residues by coupling anaerobic digestion and pyrolysis process. Applied Energy, 2015; 148: 32–38. IF=5.26.
• Monlau, F., Sambusiti, C., Antoniou, N., Zabaniotou, A., Solhy A. and Barakat A., Pyrochars from biogas residue as novel and cost-effective bio-adsorbent for application to lignocellulosic hydrolysate detoxification. Bioresource Technology, 2015; 187: 379–386. IF=5.04.
Thesis and national communications
• Lalanne, M., Retour d'expérience sur le programme régional d'appui au développement des unités de méthanisation en Aquitaine. Journée Recherche Industrie Biogaz Méthanisation (Limoges), (2016).
• Lascourrèges, J. F., Caractérisation microbiologique d'un digestat dans un essai pilote : identification de points de blocage en vue de l'homologation. Journée Recherche Industrie Biogaz Méthanisation (Limoges), (2016).
• Peyrelasse, C., Intérêt du recyclage de la soude dans le prétraitement de la paille de blé à méthaniser. Journée Recherche Industrie Biogaz Méthanisation (Limoges), (2016).
• Nordmann, V. Caractérisation et impact des différentes fractions d'une biomasse lignocellulosique pour améliorer les prétraitements favorisant sa méthanisation : utilisation de la paille de blé comme biomasse lignocellulosique d'étude. 2013 (Thèse en cotutelle avec l'université Sciences et Technologies - Bordeaux I)
Read more about APESA's publications :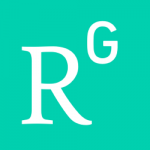 Research gate